I need a major bedroom makeover. And with Knock off wood designs I feel empowered to make a headboard and dresser that I want. I just now decided, too, that I need to sew new bright colored curtains and make a bedspread with some cute accent pillows. Oh jeez... sounds like I am nesting without the baby part. Anyways, here are some things I am liking for my new makeover.
Headboard: Love this Farmhouse headboard with the arch. It is classified as an easy project to do. Can I (well not just I but with Rillz of course) really make this? I hope because I love it!

and then I plan to make this dresser. Right now we have two seperate tall dressers but I want a smaller longer one to replace both. For some reason I just love this one. I will have to adjust where some clothes go... but I am so willing to.
So if you have never checked out http://www.knockoffwood.blogspot.com/ I highly recommend it. She shows plans for making pottery barn/west elm/crate and barrel look a likes. Such great work by her.
Ok back to my room makeover. Lets talk color... I am not set on certain ones yet but thinking of doing the gold/yellow color I painted the nightstand with maybe some brown or red or orange. Totally not sure on accent colors.
My curtains now are a tweed red fabric. The bed is red and brown. It's kinda dark and enclosed. We have two small windows and the room just needs to feel brighter.
This room is not brighter but I still can't get away from the warmer red color. Love it! I wouldn't mind doing these colors.
I like this fabric. I also like the orange scheme. I have an orange chair in the bedroom now.
I could get this in a yellow/brown or red too. Some of my comforters now are Hawaiian print. They are pretty fabrics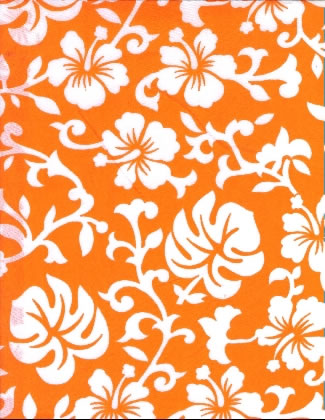 Ok the trendy fabrics right now... I can't get away from. I LOVE the sparrow bird and may have to sneak it in the decor. I am not sure if Rillz is so on board with the sparrow theme.
How awesome and beautiful is this fabric. YES! Love it.
This is wallpaper but can you just see it as a duvet cover. Ahh... lovely! Yes, the sparrow.
Clearly I am not so sure about fabrics for now but I will keep thinking about it and hopefully making my thoughts into my bedroom makeover. Slowly but surely. I am sure by the time I get done with the whole room the ideas will be outdated. Thats why maybe the Hawaiian fabrics may be best because in my household it won't go out of style. But I don't know, those sparrow bird prints are like heaven to my eyes! I just really love them... but Rillz... not so much. We all know the bedroom decor is a womens territory anyways so whatever I say goes... Right?!? Maybe not.